Marriage Counseling Houston offers couples counseling and individual therapy to help reduce stress, reinforce emotional bonds, and restore love into strained relationships. We will help you with issues like…
depression or grief
constant fighting
loss of intimacy
financial stresses
anger or resentment
communication or trust issues
conflicting parenting styles
The first step towards a better relationship is reaching out to a couples counselor in the Houston area. We will help you gain the knowledge to better understand why these conflicts are arising and offer you the tools to cope and resolve your problems without fear, pain, and anger. We will provide you  and your family a safe and professional environment to  improve your communication skills, overcome depression or anxiety, and enrich your personal relationships.
Houston Marriage & Family Counseling has achieved successful results for individuals and couples who are seeking to strengthen there marriage, separation/divorce/post-divorce counseling, pre marital couples seeking guidance and families in dysfunctional patterns. Relationship therapy and individual counseling will help you and your family set and achieve goals and find the happiness that you deserve.
Call (832) 717-2837 to schedule an appointment.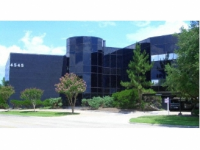 4545 Bissonnet, Suite 289
Just inside Houston's loop 610 near Hwy 59